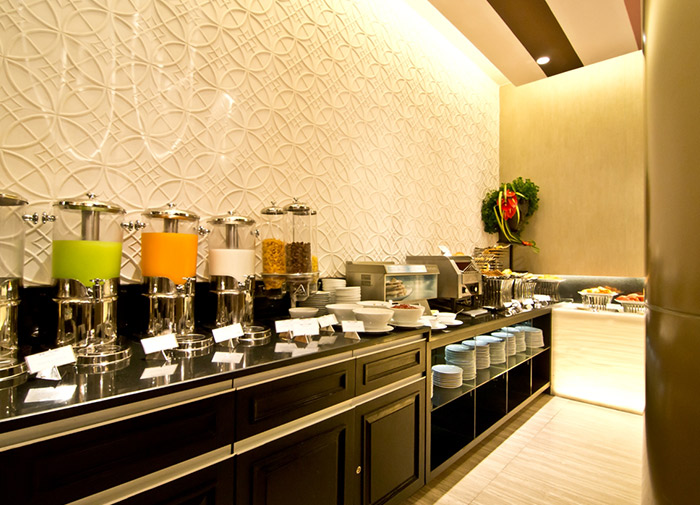 OPENING HOURS
Breakfast starts at 6:00 to 10:30 a.m
A la carte 11:00 in the morning
until 12:00 midnight.
BOOKINGS
+66(0) 38 225800
Sat 5
Savour a fantastic meal in our on sight restaurant. The Sat 5 restaurant offers an extensive Thai and European cuisine. Our signature restaurant provides and inviting Mexican style ambience and innovative cuisine. The restaurant is decorated with various colors like highlighted grey, black, yellow and gold and some various shapes for a more intimate dining experience.